Well it's been a long week of other distractions rather than writing, but I have built up several things to link out to, so I guess a round of links from the web is in order.
The Greatest Ignored CV Ever
Originally created by Ritwick Dey (and weirdly hosted on Flickr), the mock-up data visualisation of Dey's life has earned some serious kudos on Reddit and deservedly so. The visuals have an immediate impact and are just very aesthetically pleasing, even if (as many Redditors have pointed out) actually using it as your CV would be a quick shortcut to the reject pile. To be honest I've been dabbling in something similar (though far simpler) recently, so found seeing the execution of, and reaction to, something much superior to my own attempts kind of fascinating.
Spider Squeeee!
Lucas the spider has been doing the rounds of the internet this week and I fully understand why. I'm not the world's biggest fan of spiders but I'm also far from arachnophobic, even finding certain real world spiders adorable. That said, nothing in nature (that I'm aware of) has been designed to tug at the heart strings quite so cleverly as this short animation test. Others have already called for it, but can I add my name to the petition for Lucas to be in the next Disney/Pixar movie?
Spider Awesome
Weirdly, yet another piece of spider-based animation dropped this week which captured the hearts of the internet, though this time less Tumblr and more Reddit. The first trailer for Sony's new animated Spider-Man film hit and just looks stunning. It's Miles Morales meets Spiderverse so I was already intrigued, but those visuals mixed with that soundtrack has left me with extreme hype!
Wildlife Photo-Ark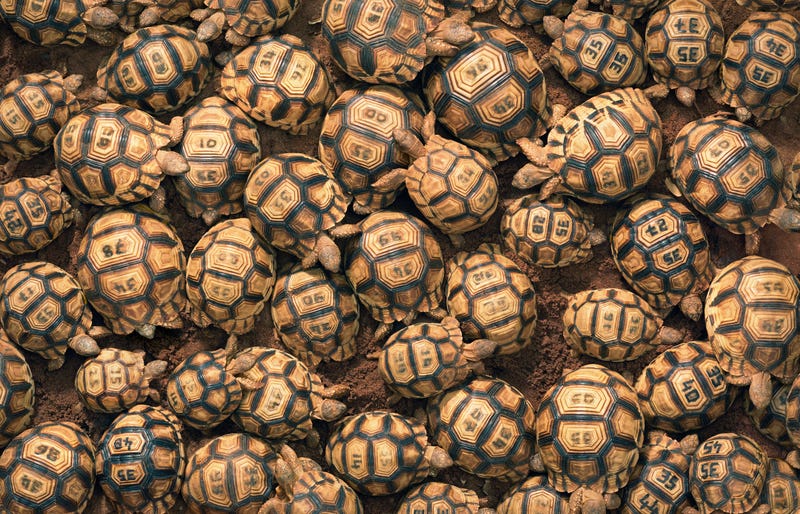 I'm a big fan of projects looking to archive information of endangered species, particularly quality images, biomechanics and video, so that if conservation efforts fail future generations still at least have good data. So when I discover a project like Endangered, created by photographer Tim Flach, it has to be shared. Flach's photographs (see more at Gizmodo) are beautiful and frequently incredibly poignant, but they're also paired with detailed information on the animals, and the threats they face, from biologist Jonathan Baillie. It's conservation meets art, both noble goals in their own right that are only amplified by their intermixing. Definitely going straight on my future wishlist.
The Ones We've Already Lost: Palaeo Art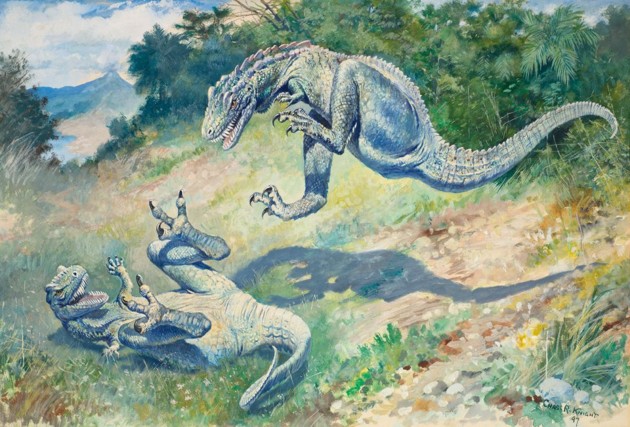 From ensuring the animals we may soon lose are well documented to attempting to document those that have already been lost. It should be no surprise by now that I am a huge fan of the field of palaeo art and love both the finished pieces and the processes that go into their creation. There's something incredibly interesting about decoding the past and trying to set it to understandable visuals which I just love. Stumbling on to an article taking a deep dive into the history of the field, then, was a fascinating read which has been put together very nicely. It's great to see books I find particularly influential, such as All Yesterday's, as well as their author's (and respective blogs) being linked to and discussed on such a main-stream website as The Atlantic. It would also appear that some new books on the subject may be coming out soon, which is great news. An article I will want to come back to from time-to-time, if for no more reason than to explore all the linked resources. Top work.